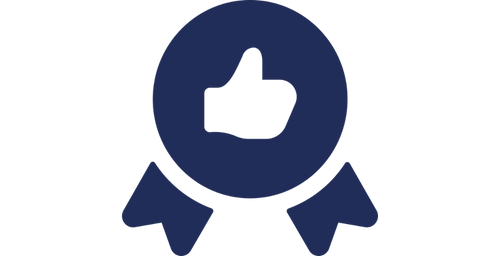 10 Year Warranty
Quality Guaranteed
Each Emma Comfort Mattress comes with a 10 year warranty on the dimensional stability and durability of the mattress core. This warranty is valid from the date you receive your new Emma Comfort Mattress, and is valid for the first 10 years of use. Terms and conditions apply.
If you have a problem with your mattress that is covered in the 10 year warranty, please contact our customer service team and provide us with corresponding photos of the affected product and we will swap it with a brand new Emma Comfort Mattress. The warranty covers:
Any permanent

 

sags or dips

 

that occur within your mattress despite correct usage. The indentation should be greater than 2.5cm and visible to the naked eye. This does not include standard softening of the mattress after extensive use and is only deemed faulty if a permanent indent is apparent.
Any

 

cracks or hollows

 

in the foam of your mattress. These need to be reported within the first 6 months of receiving your mattress to be identified as a manufacturing fault and the onus of checking the product is with the purchaser. After this point, we are not be able to identify if this was a production error or created through improper use, which will invalidate the 10-year warranty for this type of damage.
The mattress

 

not inflating to the correct size

 

once removed from its vacuum packaging. We work to the industry standard of a leeway of 2cm across the length, width and depth of the mattress. If the mattress has had a reasonable time to inflate (two weeks) and is not within these dimensions you will be entitled to an exchange of the mattress.
Cover damage, including damaged zip or faulty stitching resulting from improper manufacturing. If just the cover is damaged, we reserve the right to send a brand-new replacement cover, rather than exchanging the mattress core which remains undamaged. The warranty does not extend to general wear and tear of the cover over its period of use.