The safe and easy choice
Firmer than microfibre pillows, the viscoelastic and HRX foams in the pillow relieve pressure and provide optimal support no matter your preferred sleeping position. Your spine stays aligned while you sleep because of the firmness of the pillow.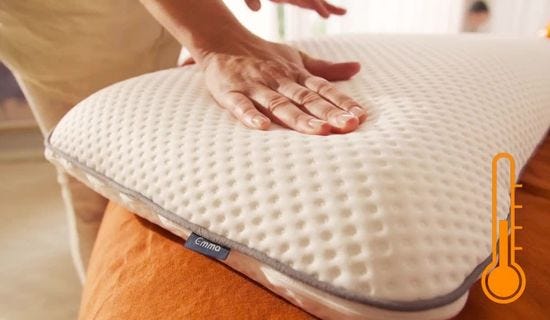 Thermoregulating and adjustable
The Diamond Degree foam used in the pillow regulates your temperature, keeping you cool but not too cool at night. Along with a moisture-resistant pillow cover for extra breathability, you can fall asleep more deeply when your temperature is constant.